Foot Pain Treatment in Englewood
My Story
I, Dr. Gary Plummer, have had Plantar Fasciitis and a Morton's neuroma for years. I have tried cortisone shots and simple orthotics. Up until now the only thing that has helped me is walking in pools with water up to my shoulders for support so I could stretch my feet and calves. I have finally found an additional therapy for my feet that also takes the burn away. They are sole supports. I highly recommend these orthotics along with a pool program for pain relief.
Chiropractors are trained to work on feet
At Palmer College of Chiropractic we studied the biomechanics of the extremities and we were given special classes on how to adjust the foot, ankle, knees, wrist and elbows. I believe most bio mechanical problems of the knee and the feet are best treated with adjusting, Soul Supports and physical therapy at our office.
I do not treat non bio mechanical issues of the feet such as ulcers and ingrown toenails.
Solutions for Foot Pain
There are many routine treatments for foot problems, from anti-inflammatory pills to cortisone injections, to a million different pads, cushions, ointments and, of course, surgery. All of these have temporary, pain-relieving effects. But, if you want the chance to permanently solve the problem, you must change the way your feet function on the ground. And the only way to do that is to use a true custom biomechanical orthotic: Sole Supports.
There are two basic states of the foot that should be very familiar: arch up and arch down. The arch down state happens when, after the heel strikes the ground, the foot unwinds inside and the arch does a free fall due to gravity. Most people are able to do this so well they overdo it. More on this later.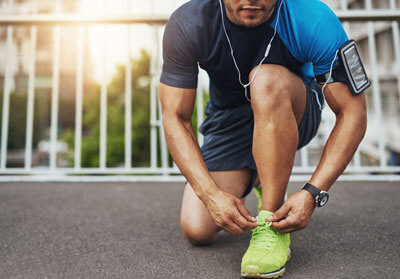 Are you a sports minded person, or just physically fit? Sole Supports foot orthotics are in use by sports figures around the world. Ask us about our athletic fitted orthotics!
We treat the following conditions:

Plantar Fasciitis
Flattening Feet
Severe Pronation
Big Toe Arthritis
Morton's Neuroma
Low Back Pain
Changes In Feet Due To Pregnancy
Sports Performance
Reduce Deformities
Correcting Posture
Custom Calibrated Flexibility
IT Band
Click Here to Watch Diagnosis Videos! »

Foot Pain Treatment Englewood, Rotonda West, North Port, Port Charlotte FL | (941) 460-0287