Plummer Chiropractic and Accident Center Reviews
Real People, Real Results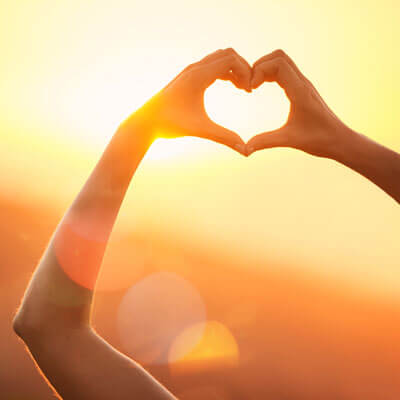 At Plummer Chiropractic and Accident Center we love when patients share with us their feedback and comments after chiropractic care. Please read our patient testimonials below to see what other people have achieved through their tailored treatment plans with us. Share your stories too! Send us your feedback so that we can help to spread the word about the benefits of natural Plummer Chiropractic and Accident Center care. For more information, or to schedule an appointment contact us today.
Yours in Health, Dr. Gary Plummer
Sometimes you have to know when to refer to other doctors
I have worked on thousands of people in my over twenty five years of practice. I had a patient come in after 5:00pm the evening of a holiday. I quickly assessed him and knew this was not the correct place for him to be. He was in incredible pain with his lower back in a terrible spasm. I believe he tore a ligament in his back. I called Dr. Sklar, a family doctor in the same building as me, but he was also closed. I knew this patient was far beyond my ability to be treated quickly and get him out of pain, but nobody else was still open. I ended up recommending that he go to the Venice emergency room. I take pride in treating every patient how I would want to be treated myself. In this case the first stop should be the emergency room, to reduce his pain level, then to my office.

Feeling Better
Feeling better, while on vacation seeing a chiro in Milwaukee area. I should return to you when I return. Marylou F.
A Refreshing Experience
Dr. Plummer gets right to the point. A refreshing experience where a direct approach to treatment is taken. Dr. Plummer does not create over inflated treatment plans to create revenue. He addresses the problem and works toward an expedient resolution. My problem was relatively simple and was successfully resolved in one visit. Cathy M.
Dr. Plummer Is Like No Other!
I was in extreme back pain and getting ready to Leave for vacation. I called Dr. Plummer at 4:00am in a panic. He told me to come see him at 8:00am that Morning. He adjusted my back that morning and I Then left for vacation. Within a few days my back pain Was gone! I feel it was a small miracle that I was able to reach Dr. Plummer at such an early hour, and he was able to see me right away! Thank you Dr. Plummer for fixing my back and saving my vacation! Jonathan B.
Relief Without Extended Appointments
Dr Plummer saw me on a Sunday afternoon. He treated my condition, and booked one subsequent visit for Monday. Gained relief without being pressured to sign up for an extended series of appointments. John M.
Improved Overall Health
I was suffering from lower backaches, neck discomfort and migraines. The agony was interfering with my daily activities and it was time to seek relief. A friend referred me to Dr. Gary Plummer. I was feeling better in a short amount of time. Dr. Plummer not only treats your ailments, but most importantly helps you to improve your overall health to maintain a healthier body. Dr. Plummer's modern techniques quickly eradicate the fear associated with chiropractic medicine. He is not the old cliché of bone crusher.? Monica C.
Great Atmosphere for Adjustments, Massages and Treatments
Plummer Chiropractic is a friendly, professional place to come for help and discomfort relief. Dr. Plummer has up to date, modern equipment and a pleasing personality. It is a great atmosphere for adjustments, massages and overall treatments for all types of health issues. I have been coming here for several different issues and have found relief. If you have a need of a Chiropractor, Dr. Plummer's office is the place to come. Blanch R
Compassionate Practice
I would like to take the time to thank Dr. Plummer and his staff for helping me in many ways with my health issues. In February of 2009, I was in an accident. As I was walking I was struck by a moving vehicle. My back was injured as well as my left foot. After weekly visits, Dr. Plummer has lessened my aches and discomfort through various procedures but most of all and more important was the caring attitude from the whole staff. You're not just a "number". You feel comfortable and totally relaxed. I have been a nurse for thirty years and I can genuinely say I was blessed to have found such a compassionate facility here in Englewood to go to during this difficult time in my life. Regina A., Englewood
Best In Town!
Dr. Plumber instantly removed the pain from my lower back. I walked out of the office feeling great. Very knowledgeable and professional. If you have a neck or back problem he will come in on his day off to treat you no questions asked. If you're looking for a chiropractor look no further he's the best in town. Thomas T.

Plummer Chiropractic and Accident Center Reviews | (941) 460-0287