Plummer Chiropractic and Accident Center Accident Center
Why go to the local hospital and expose yourself to viruses if you don't have to?
We are a private office offering immediate car accident treatment. The doctor answers the phone 24/7.
Call now (941) 460-0287 for a free 5 minute phone consultation.
Our multi-disciplinary auto accident center is located in the medical care plaza about 2 blocks west of WalMart.
Our charges average 1/25th to 1/40th the cost of Englewood Hospital.
Why play hospital roulette and rack up a $40,000 charge if you don't need to.
Our charges are so low that you can afford follow up care after the accident!
Yes, we take automobile Insurance whether you are at fault or not.
We answer the phone 24/7.
When you're in a wreck let us check you out!
Contact us today or call (941) 460-0287 (Answered 24 Hours A Day)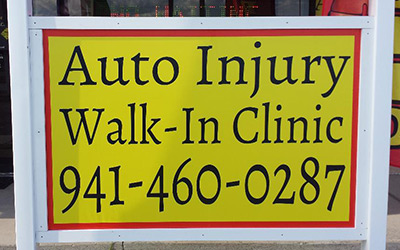 Plummer Chiropractic and Accident Center Accident Center | (941) 460-0287