Shockwave Therapy in Englewood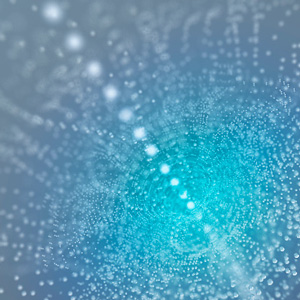 If you're tired of living with persistent pain from muscle and tendon pain, consider shockwave therapy, a non-invasive treatment that stimulates the body's natural healing process.
This treatment is a game-changer in the world of regenerative medicine with its ability to relieve pain and promote the healing of tendons, ligaments, and other soft tissues. We are pleased to offer this therapy at
Plummer Chiropractic and Accident Center
.
How Does It Work?
Also known as EPAT or extracorporeal pulse activation technology, shockwave therapy works by releasing growth factors in the injured tissue. This innovative treatment can break up calcium deposits associated with degenerative tendinopathies, making it an effective solution for difficult-to-heal ligament injuries.
Conditions It Can Address
Many issues, including the following, can be effectively treated with shockwave therapy:
Neck Pain
Back Pain
Plantar fasciitis
Achilles tendinopathy
Jumper's knee
Hamstring injuries
Hip pain
Tennis elbow
Rotator cuff injuries
Not only can shockwave therapy provide relief for sports-related injuries, but it can also promote healing after orthopedic surgery. For instance, if you've undergone hip impingement correction surgery, the surrounding tendons and ligaments may still be painful due to years of overworking and degeneration. Shockwave therapy can address this secondary issue and enhance your overall healing process.
What to Expect
During a session, Dr. Plummer will administer the treatment. By holding a shockwave device next to the skin, shockwaves are sent into the injured tissues, stimulating increased blood flow, growth hormones, and new tissue growth. There are two types of shockwave therapy: focused, which targets a small area, and radial, which delivers shockwaves over a broader area.
Frequently Asked Questions
Most patients report some discomfort, which is generally not described as painful. The level of discomfort may vary depending on factors such as the person, their injury, and the proximity of damaged tissues to bones. To minimize discomfort, a topical gel will be applied before the treatment. After the session, any discomfort typically subsides.
A single treatment usually lasts between 15 to 20 minutes. Patients typically receive three to five treatments over several weeks, depending on the injury. It's important to note that the results of shockwave therapy may not be immediately apparent, but they should gradually improve as your injured tissues heal.
How long is the recovery time?
One of the advantages of shockwave therapy is the minimal recovery period. Athletes can typically return to their activities within 24 hours of treatment, allowing them to get back to what they love in life without prolonged downtime.
Are there any complications to be aware of?
While complications of this treatment are rare, Dr. Plummer will assess the patient's injury and health before beginning treatment. For instance, if a tendon or ligament is almost fully torn, shockwave therapy could cause further damage.
Put Pain in Your Past Today
Ditch your discomfort and get back to what you love in life. Call (941) 460-0287 today to schedule an appointment!
CONTACT US »

Shockwave Therapy Englewood, Rotonda West, North Port, Port Charlotte FL | (941) 460-0287