Hurting From Hurricane Ian? We Can Help!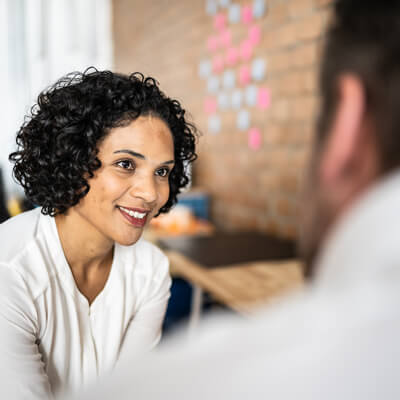 Now that Englewood is in full recovery mode, our office is open and ready to help you.
Since the storm has passed, we've worked with patients of all walks of life who have come to us in unbelievable pain. From aching lower backs to joint issues and a general feeling of being unwell, we're here to help you get back to feeling your best.
At Plummer Chiropractic and Accident Center, we're proud to offer focused adjustments and massage therapy in addition to other natural wellness modalities that are designed completely custom to the needs of your body.
How Chiropractic Care Can Help
Gentle adjustments are designed to restore proper alignment to your body, reducing stress and dis-ease occurring in the nervous system. When your body is able to function how it was designed, pain and inflammation are reduced. That means you can move better and easier, and with less stress in your system.
Adjustments and massage therapy can work hand in hand to get you back to feeling your best. Many of our patients come to us with complaints including:
Headaches
Back pain and neck pain
Stress
Shoulder problems
Joint aches
Inflammation
Knee problems
And more
Tips for Protecting Your Body
If you're actively working on cleanup from the hurricane, we want you to be as safe as possible. Here are a few ways you can be kind to your body while still making a difference in the lives of those affected by the horrible storm:
1. Pace yourself. Remember to rest when you can as cleaning up is a big job. Create a list of what needs to be done in order of importance, and focus on the top of the list first. Lists can help you stay focused and stop you from getting overwhelmed.
2. Work with other people so you aren't alone. Don't attempt to lift heavy objects by yourself-a good rule of thumb is to have help when something is over 50 pounds.
3. Ask for help when you need it, whether it's from friends, community members, family, or even therapists.
4.Stay safe in warm weather. Do your best to keep cool and drink plenty of water. If it's an option, do outdoor activities in cooler hours of the day.
Give Us a Call Today
If Hurricane Ian has pushed your body to the limit, we're here for you. Contact our team today to book a visit and get started with the natural wellness care you deserve. We look forward to welcoming you into our practice.
Don't suffer any longer. If you are hurting from cleanup and recovery work, give us a call.

Hurrican Help Plummer Chiropractic and Accident Center | (941) 460-0287